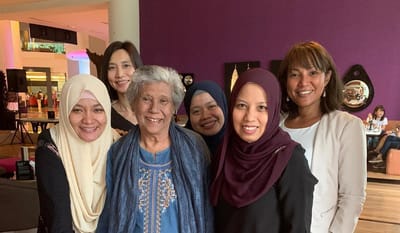 It took a group of women who got together at Hawaii in 1928 to first form the
Pan Pacific and Southeast Asia Women's Association (PPSEAWA) International
. Closely affiliated to the
United Nations (UN)
, the organisation continues to promote peace through understanding and friendship in the region to this day, expanding to 18 autonomous national member chapters along the way.
It took another handful of like-minded women in Singapore to formally set up PPSEAWA Singapore (SG) and become the youngest member of the
international community
in 2020.
Echoing the primary goal of PPSEAWA International in nurturing peace, friendship and understanding, PPSEAWA SG aims to advance locally-based women from stagnant to flourishing and empowered level, grounded on the belief that empowered women are essential to an excellent community. The enabling of women requires a strong support from the ecosystem and community at large. We seek to inspire women's growth through economic empowerment, leadership and befriending/mentorship.
(Featured in this October 2019 image were PPSEAWA SG's founders along with
PPSEAWA Malaysia
President Dato Rahmah Hamid and member Juliana)