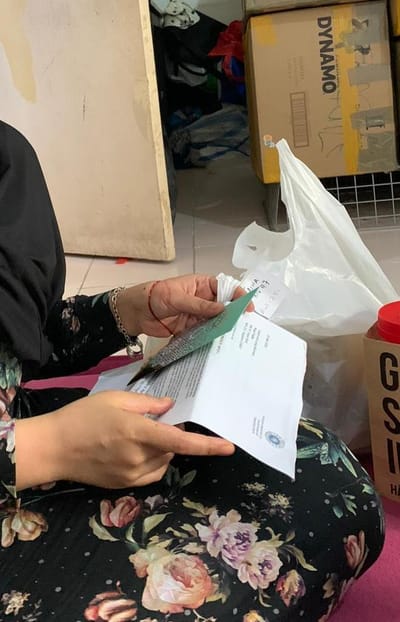 Phase-1 of Tapak Ibu targets at GIVING FISH to our Supermoms.
Kickstarted in May 2020 as a stop-gap and interim measure, our priority is to take care of their immediate financial needs.
With the generosity of kind donors who responded to our open calls, we disbursed the harvested FISH in the form of outright cash S$1,000 each, food meals and clothing. Just in time to bring in the Hari Raya cheer to their homes amidst the gloom of COVID-19.
Further, we helped qualifying Supermoms in applying for government support grants for COVID-19 that they were previously not aware of. All their applications had been approved, allowing each to receive scheduled cash payouts amounting to S$9,000.